RELEVANSI NALAR HUMANISME JHON LOCKE TERHADAP PERSOALAN KEANEKARAGAMAN INDONESIA
Abu Muslim

Mahasiswa Pascasarjana UIN Sunan Kalijaga Yogyakarta
Keywords:
human right, Jogn Locke, multicultural, Indonesia
Abstract
This article studies and analyzes John Locke's view on human rights synthesized to multicultural society in Indonesia. This article departs on the problem of truth claim that implied on the discrimination against some people. Concerning this problem is interesting for the author, if it is based on the view of John Locke on the human rights. According to Locke, since their birth, human have right to live, to free, and to own. Concerning Indonesiacondition that is multicultural, the fundamental basis is needed to think, to do the activities in the state that is aiming to eliminate the oppression and willing to realize the peace in Indonesia.
Downloads
Download data is not yet available.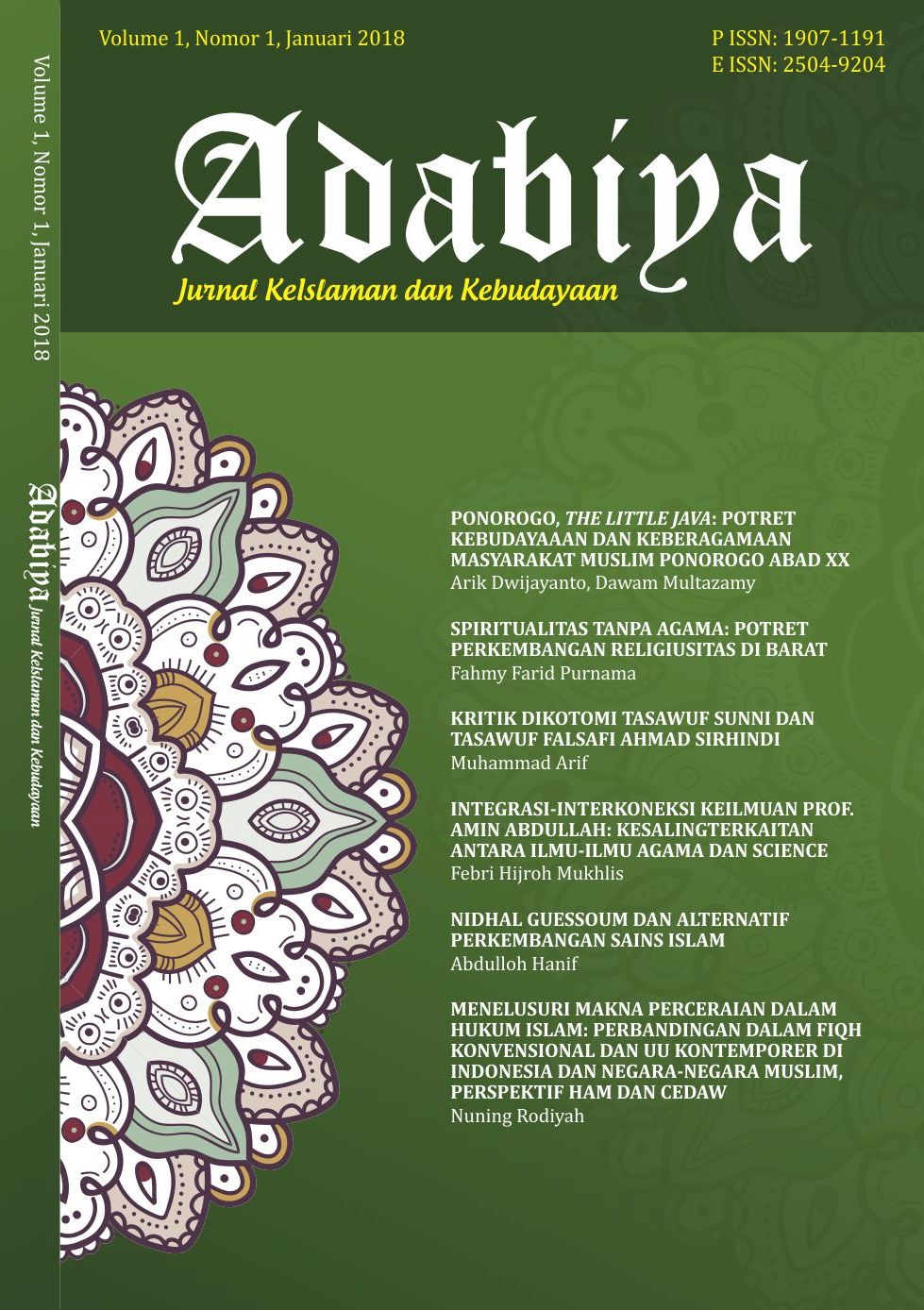 How to Cite

Muslim, A. (2018). RELEVANSI NALAR HUMANISME JHON LOCKE TERHADAP PERSOALAN KEANEKARAGAMAN INDONESIA. Al-Adabiya: Jurnal Kebudayaan Dan Keagamaan, 13(01), 144-158. https://doi.org/10.37680/adabiya.v13i01.8

The author(s) retain/s the copyright and grant/s Al-Adabiya: Jurnal Kebudayaan dan Keagamaan the first publication rights licensed under the Creative Commons Attribution-ShareAlike 4.0 International License (CC BY-SA 4.0) which allows others to access (search, read, download and quote), share (copy and redistribute the material in any media or format) and adapt (mix, modify and develop) works for legitimate purposes, even commercially, with recognition of the authorship of the work and its initial publication in this journal.

Abstract views: 1014 , PDF downloads: 0